Registration is now closed.
An annual Shoreline Arts Festival tradition has now become a full Theater Camp week in the summer!
Sixty local students are cast in a play, rehearse for a week with professional actor/directors from Missoula Children's Theatre touring company and perform a show on Friday!
Group auditions are held on the first day of the camp to determine the campers' roles, but all registered students participate all week! Registration is open to all students grades K-12. 
This camp runs from  July 8th through  July 12th, 9:00-3:30 pm, with an aftercare option, at Shorewood High School in the Performing Arts Building. 
This year's play is Gulliver's Travels! With his ship wrecked and his trusty computer JCN on the fritz, brave explorer Gulliver finds himself lost in space with nothing but an Invisible Force to guide him! Tune in as this sci-fi spin of the timeless tale of GULLIVER'S TRAVELS will take you out-of-this world!
There will be one performance of this show on Friday, July 12th at 1pm. Participating campers receive 1 free ticket.
Purchase additional tickets online here.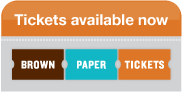 Past Productions
2018 – The Pied Piper
2017 – Peter and Wendy
2016 – The Frog Prince
2015 – Aladdin
2014 – Pinocchio
2013 – The Tortoise Versus the Hare
2012 – Beauty Lou & the Country Beast
2011 – Snow White & the Seven Dwarfs
2010 – King Arthur
2009 – Princess & the Pea
2008 – Little Red Riding Hood
2007 – Cinderella
2006 – The Frog Prince
2005 – Jack & the Beanstalk
2004 – Tales of Hans Christian Andersen
2003 – Hansel & Gretel
2002 – Treasure Island
2001 – Sleeping Beauty
2000 – Wiz of the West
1999 – The Pied Piper
1998 – Pinocchio
1997 – The Fisherman & His Wife