Welcome to the 4th Shoreline Short Short Film Festival!
You're invited to the 4th Shoreline Short Short Film Festival at the state-of-the-art Shoreline Community College Theater!
The Shoreline Short Short Film Festival aims to support emerging and developing filmmakers in Washington State and encourage appreciation for the art of filmmaking in our community. Entries are judged by an esteemed jury of local filmmakers and advocates, including Tony Doupe, SAG/AFTRA Actor and Shoreline Community College Film Department Professor, Vivian Hua, Executive Director at the Northwest Film Forum, Amy Lillard, Executive Director at Washington FilmWorks, and Zubi Mohammed, Supervising Producer for Magnussen Media Group.
Tickets are currently on sale for $20 for general admission, and we have added a VIP ticket to the event this year for $60.
The VIP ticket gets you admission to the event, a 2020 short short film fest t-shirt, two drink tickets, and an invite to the after party at Monka Brewing. Pretty sweet!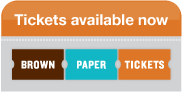 Doors open at 6pm and movies start at 7pm.
All films are unrated.
Schedule | First Half
6PM | Doors Open
7PM | Show Begins
Witches Get Stitches by Matt Robinson
The Spirit in the Woods by Thomas Hemmen
Now It's Time To Rock by Melani Lyons, Aaron Samuels, and Lionel Flynn
HALO by Jeff Schick
Cuddle by John Helde and Constanze Villines - Mature Content
A Dreamer's Melody by Kendra Ann Sherrill
Lactose Intolerant by James Brammer
Violin Tsunami by Michael McCoy and Julia McCoy
7:50PM | Intermission (20 Minutes)
Schedule | Second Half
8:10PM | Part Two Begins
Second Shot by Anthony Marzano - Mature Content
Black Champagne by Jeremiah Williams
Blind Spot by Kira Sipler and T.K. Johnson - Mature Content
Weasel by Tyler Roberts
South of Sound by Chris J. Cunningham and Lemolo
Zealot by Kendall Yoder and Jack E.K. Collier
Funny and Fearless: Amin Lakhani by Deborah Tahara
Most Steps Ever by Nesib CB Shamah - Mature Content
9:10PM | Q & A with Filmmakers (We will collect People's Choice Ballots at this time)
9:25PM | Awards Ceremony
9:40PM | FIN