SATURDAY, OCTOBER 6, 2018 – SHORELINE COMMUNITY COLLEGE

6X6NW is an unique community-based art exhibition.  The show will feature over 700 works of art, all sized 6 x 6 inches.
This evening event will feature drinks, music, and hundreds of 6 x 6-inch artworks by artists and art lovers from across the country, on sale for just $36 each. If you see something you like, you better act fast, because eager art collectors will be welcome to pull their purchases right off the walls! Concerned you might not get the piece you pine for? Then be sure to purchase a ticket for the Collector's Choice raffle for a chance to select any masterpiece you would like before the buying frenzy begins (ticket price includes art purchase). 

DETAILS
6X6NW
Saturday, October 6, 2018,
7PM
Shoreline Community College – Student Union Building
16101 Greenwood Ave N, Bldg. 9000
Shoreline, WA 98133


Purchase Tickets on Brown Paper Tickets ($10 each)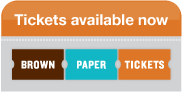 Interested in including your 6″x 6″ artwork(s) in 6X6NW?  Check out the Prospectus.
Registration and participation is open to all — no art background is required.
VOLUNTEER SIGN UP: We need help with set-up & during the event
Planning to Travel to the Pacific Northwest for 6X6NW?
Check out our Travel Tips Page
Thank you to our event sponsor!